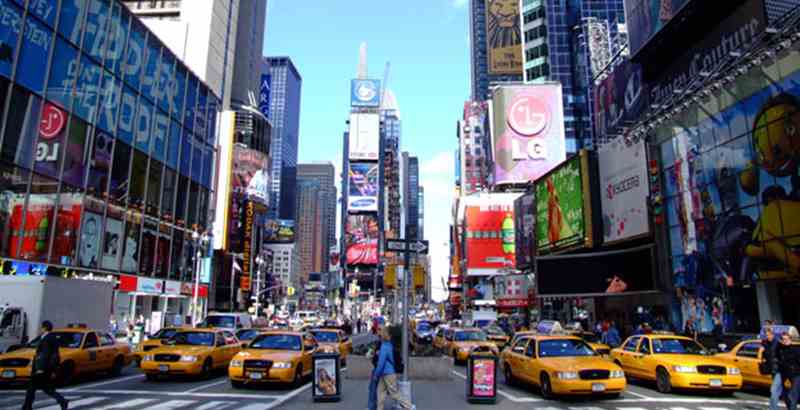 New York Tourist Attractions
There are many fun things to do in New York City. Many of these are located near the JFK International Airport, so even if you have a very busy schedule ahead of you, you can still enjoy a bit of the fun and entertainment offered by the Big Apple. You may browse online for possible destinations you can go to during your stay. You may request a travel planner to prepare your vacation itinerary. You may also ask the friendly cab driver about places that will suit your preferences. It is not very difficult to enjoy New York City because it is filled with a lot of cool, affordable, and entertaining activities to enjoy.
You may be thinking only of buildings when someone talks about New York City, but there are many eco-adventures waiting in line for you in this busy city like Jamaica Bay. Jamaica Bay is just three mile away from JFK terminal. It is a refuge of many diverse species, mostly migrating birds. You may wish to visit this place before your next flight back to your place of origin and be amazed with the 9,155 acres of salt marsh, open bay, ponds, and field and woods offered by Jamaica Bay.
There are also good beaches in New York City. Those who will visit the city during the summer season may be happy to visit one of these like the Rockaway Beach. It is about three miles southwest of John F. Kennedy International Airport and is very easily accessible with the AirTrain-subway rail that is serving the airport. If you have any difficulty locating this public form of transportation at the terminal, then just ask the airport personnel for assistance. It is a cheap way of enjoying the beaches of New York City. It would also demand very little travel time because you will be on ride the AirTrain subway of NYC. You may bring your children at the beach for them to enjoy skating, volleyball, surfing, fishing, and of course, swimming.
Roy Wilkins Recreation Center is about 3.1 miles away from JFK Airport. It is not very difficult to locate this place because it has been a meeting place for thousand of dwellers and visitors all year round. Every cab driver knows where this is located. They will be very happy to assist you with your transportation needs. It is a grandiose public part that has its own theater, which hosts various cultural events, dramas, plays, and gigs. You may also enjoy numerous activities in its midst like tennis, basketball, and handball. You may even request to swim at its indoor pool or go visit its on-site vegetable garden. However, it is recommended that guests who wish to visit the place go and give the recreation center a call for them to be aware of the recent events and schedules they can enjoy during their stay.
John Lennon fans will definitely go and see Imagine Mosaic. It is about five miles away from the John F. Kennedy Terminal and houses various native plants, which were donations from different countries that are in support of world peace. You will be happy to see the mosaic mark of peace in this landmark with the word "Imagine" in it, as tribute to the dream of John Lennon. Just stay within its midst for a couple of minutes and imagine a world free of war as Lennon has envisioned it in his song. Take pictures of your family and friends on the insignia, as proof you have visited the place. Listen to the hits of John Lennon while you sit at the benches of this park. Feel relaxed and forget about your troubles and worries for a while.
Those who wish to have a rodeo ride may also travel just a few miles from the terminal of JFK for them to reach Dixie Dew Stables. You may have thought that there will be no horse riding experience in NYC, but the city managed to preserve this traditional form of transportation. Go ahead, rent a horse, and enjoy a rustic moment during your stay in the Big Apple. It has instructors who will guide those first horse riders and stables for those who will come to the city with their own horses. This is definitely one of the places in New York City where your horses will be well taken cared. If you have not had any opportunity in the past to enjoy horseback riding, then you may consider this as the perfect time to learn how to ride a horse.
For those who are willing to travel under eight miles from the JFK terminal, they can visit Queens and be thrilled with the many fun activities it will be offering like its Botanical Garden and Museum of Art. The Botanical Garden of Queens was created in the year 1939 and features variety of plants and flowers like the rose, bee gardens, and perennial plants. It is wheel chair accessible so even handicapped passengers of JFK will find it very appealing. It has been a perfect choice for those with ambulatory problems because of the flat topography of the region. However, it is closed during Mondays. Be sure to visit this place before leaving New York City and you will never regret coming over.
There are many fun things to do in New York City. The above-mentioned destinations are just a few of these. Couples who are dreaming for a romantic escapade are free to visit elegant restaurants found in this city. Family who wish to have bonding moments together with their children may also go and visit various amusement parks and entertainment centers. There is no stopping the fun in New York City, even for those who have a very tight itinerary. Simply choose the destinations near JFK Terminal and have a taste of what NYC is offering. You will be glad you did because it will definitely be worth the trip.
UNBEATABLE VALUE CAR RENTAL

FREE
Amendments,
FREE
Cancellations,
NO
card fees!

airport_shuttle Need Airport Transfers?
Useful Information about JFK Airport