Taxi Transfers To and From JFK Airport
Find Unbeatable Value Taxi Transfers


JFK International Airport Taxis - Fares, Distances and Where to Find Them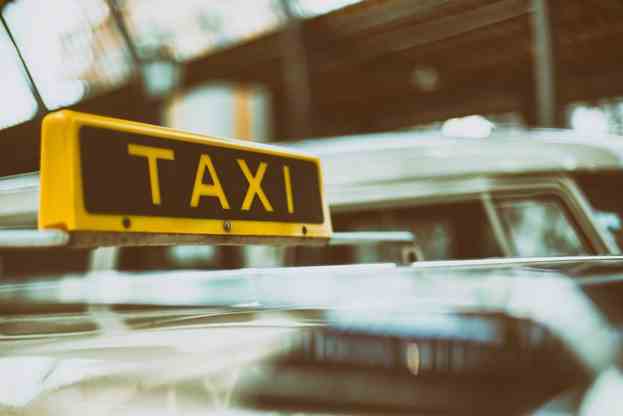 JFK Airport taxis are one of the popular forms of ground transportation at JFK. This is not surprising, since most of the passengers arriving from the airport are executives who only visit the city for a day or two. Some would even stay for just a few hours and depart because all they need is to sigh a very important document for their business deal to proceed. They will not even have the time to roam around the city and explore the many beautiful sites it has to offer. It is strictly for business and they want the most convenient way of arriving at their destination, riding a taxicab.
JFK Taxi's are rated per car, and not per person. You may share a ride with another passenger to save on your ground transportation expense. It offers a flat rate of $45.00, excluding the tolls, if you will be traveling to any Manhattan location. However, passengers are advised to ride only at taxicabs directed by a taxi stand. Refuse offers that will require you to transfer from the taxi dispatch booth because it often leads to unfriendly experiences. You are free to offer a customary tip of 15 to 20% for the satisfactory service you have received from the cab driver. However, you may also decline to give any if you feel you failed to receive due service from them. Those who will need to make multiple stops should know that the flat rate of $45.00 would be collected during their first stop either at the Manhattan area and the succeeding stops will cab from the last passenger, that is of course if you decided to share a ride with another.
Estimated JFK International Airport Taxi fares other than the flat rate offered in the Manhattan area includes a $4.00 to $12.00 rate if this will be requested between terminals alone. Those who will go to the Bronx area may need to prepare $39 to $44 for them to arrive at the Co-op City, $38.00 to $42.00 for them to arrive at The Hub located at 149th and 3rd St., and $48.00 to $53.00 for them to arrive at Riverdale. Those who wish to reach Brooklyn would need to prepare $33.00 to $38.00 if they wish to visit Downtown and $35.00 to $38.00 if they wish to visit Coney Island. Those who wish to reach Queens would need to prepare $22.00 to $25.00 if they need to go to Shea Stadium and $20.00 to $24.00 if they need to go to Main Street, particularly Kew Gardens. Those who wish to reach Staten Island would need to prepare $52.00 to $55.00 for them to arrive at New Dorp Lane and $51.00 to $55.00 for them to arrive at Victory Boulevard. If any passenger need to transfer to LaGuardia Airport for any reason then they need to prepare $24.00 to $28.00 for their fare and those who need to go to Newark Airport need to prepare $69.00 to $75.00 aside from the $15 surcharge.
JFK taxi passengers should be reminded that the toll rate used by cab drivers are funded by the passenger. Any trip within New York City that passes through tolls should be paid by the passenger, so it is best to ask the cab driver the amount you need to prepare for these toll charges. However, you should also remember that return tolls within the city of New York would not be charged, except if you will cross over the Marine Parkway-Gil Hodges Memorial, the Cross Bay Veterans, and the Verrazano Narrows Bridges; but tips beyond the city of New York will be charged toll fees whether you will go to and from these destinations. Additional fees that you should be aware of are the 50-cent surcharge trips happening between 8pm to 6am every day and a state tax of 50-cents in New York City except for trips going to New Jersey.
Passengers of these JFK Taxis should also be keen and observant. The meter must read $3.00 the moment you start the trip, except of course if you agreed for a flat rate offered for Manhattan trips. One fare for all passengers will apply and has to be applied by these John F. Kennedy taxicabs. However, the maximum limit allowed for these city cabs is four passengers. Those who will choose a minivan may be allowed a maximum of five. This may also vary especially if there are too much luggage carried by the passenger. The cab driver must secure that there is enough space to cover the additional luggage and the passengers. Lastly, always ask for the receipt. This is very important especially if you have any disputes you wish to file against the cab driver who serviced you for that day.
All of the taxis in New York, including the JFK Taxis, are regulated by the NYC Taxi and Limousine Commission. You may wish to send your compliments, complaints or any lost property through them. You may call their hotline number at 311 and they will gladly assist you with your concern. The Commission offers one major tip to all travelers. Avoid discussing ground transportation with any unauthorized personnel who may be lingering around the airport. Ignore their offers and stick with airport personnel who will be assistance to you during your arrival at the airport. If you have any queries, the person you should go to is the staff on duty on the information counters and the taxi dispatchers. Other individuals who does not belong to these groups of individuals should be ignored. It would be easy to identify them because these individuals are in uniform during their duty while those who wish to take advantage of you will not be in uniform and will lack identification cards that will give them license to transact business with you. It is your right to be friendly upon arrival at John F. Kennedy International Airport, but it is better if you will be more cautious. You really never know who will be there just to try and fool you. Trust only men and women in uniform and you will never experience any inconvenience at the John F. Kennedy International Airport.
Taxi fares to & from JFK Airport (JFK)
Taxi Transfer Customer Reviews
Available Transfer Options