JFK International Airport Parking
Unbeatable Value Airport Parking
Compare Parking Prices at JFK Airport
checkBest price guarantee
checkCompare all parking operators
checkOver 4 million happy customers
checkOptions for all budgets
checkFree no-hassle cancellations


Useful information about airport parking at JFK Airport
Parking is an important factor in any airport. Passengers would like to feel secured with the vehicles they use and they would feel more at ease if the parking areas are offered, secured, monitored, and administered by the airport's administration. John F. Kennedy International Airport is aware of these demands. It has made sure it has sufficient parking areas for its passengers and guests. It has also placed several signs in the airport so passengers will not get lost on where these parking areas are.
There are two major parking areas at JFK airport. These are the Long-Term Parking Lot and the Daily Parking. Both of which are located in the Central Terminal Area (CTA) of the airport. Those who wish to reach the Long-Term Parking Lot and who will arrive from the eastbound section of the airport are advised to take Exit 19. From this point, they should go the exit area towards Lefferts Blvd. You will see the entrance of this parking lot area ahead of you on the right corner. Westbound travelers are recommended to use Exit 18B. You should make a left turn when you reach the very first traffic light that will lead you to the Lefferts Blvd where the parking area is located. After which, go over the Belt Parkway over pass and you will see the entrance of the Long Term parking ahead of your on the right section.
Those who will be travelling from JFK Expressway entrance of the airport may simply follow the long term parking signs posted in different sections of the airport. It will lead you to the Cargo Area and the Federal Circle, from that point you will easily spot the Long Term Parking Lot located at Lefferts Blvd. Those who will be arriving from Van Wyck Expressway may simply take the Federal Circle exit, then proceed to the right immediately after seeing the exit sign, then just follow the signs leading to the Long Term Parking of JFK Airport. The Daily Parking areas are easily spotted by anyone because it is adjacent to Terminals 1 to 8 and is color coded in the airports map as Green, Blue, Orange, Red, and Blue Parking.
The parking rate offered in the Long Term Parking Lot of JFK is $18.00 for the first 24 hours. Anything exceeding the 24-hour period will be charged $6 for every additional 8 hours of stay in the parking lot. The Daily Parking rates are $3.00 for the first half hour, $6.00 for an hour, and $3.00 for every additional hour. However, the maximum rate charge by the daily parking area of the airport will not exceed $33.00. If you believe you need to park your vehicle for more than 24 hours, then it is best to park it using the Long Term Parking Area. This is highly recommended for professionals who will be traveling for a half a day and expects their arrival on the same day. The Daily Parking area is reserved for those who only wish to drop-off their friends, colleagues, or relatives. This will be more economical in comparison to taking a taxicab and more convenient instead of traveling by public ground transportation like the bus or train.
For additional convenience, the E-ZPass Plus is located in all parking lots of JFK. This is an automated parking system, which gives customers freedom to use their E-ZPass tag in paying for their parking. Using this system, all you need to get a ticket just like a normal parking transaction. However, when you exit the parking area you are to use the lanes that have been pre-marked with purple E-ZPass signs. Insert your card in the slot reader located in the parking lots of the airport or the cashier booth and it will debit or credit your parking fee. Anything higher than $20.00 will be automatically credited and anything less than $20.00 will be deducted from your E-ZPass account balance. Nevertheless, some things have to be accomplished before you can have this convenience.
You have to register to E-Z Plus by going through the official website. You just need to provide the system with relevant information about yourself and it will be ready to be used on your next parking at JFK. Be sure you replenish your E-ZPass to avoid inconveniences in the future. If you are a commercial user of the E-ZPass then you are advised to call your Customer Service Center for them to activate your E-ZPass Plus card. For individuals who does not have the E-ZPass card and wish to pay using cash or credit card, may exit the parking lot through the lanes that were pre-marked as "cash/credit card only."
Those who will simply pick-up friends, relatives, or colleagues from JFK airport are advised to use the JFK Cell Phone Lot. Use of this lot is provided free of charge and is located near the entrance of the airport, just off Van Wyck expressway. It is less than five minutes from all of the JFK terminals and has more than 373 free spaces. These give drivers to wait for the arrival of their passenger arriving from the John F. Kennedy International Airport while he or she collect his or her baggage and is ready to be picked-up. This is an initiative thought about by the company to minimize traffic in the airport. It also helps provide smooth flow of traffic within the airport's grounds. However, the driver has to stay with their vehicle at all times and they are not to bring their vehicle into roadway area of the airport at any time. Do not worry about the passenger who will be in search of you because there are many kind and cordial personnel who will assist him or her locate the cellphone parking lot area of the airport.
JFK International Airport parking is also offering parking reservations for short-term parking lots. The cost to reserve is $5.00 per visit and per space. It has to be paid online using a major credit or debit card but the actual parking rate will still be paid and collected at the exit area of the parking lot. There is limited number of spaces in these areas so it is best you immediately book a reservation after confirming your flight has been booked.
Parking Operators at JFK Airport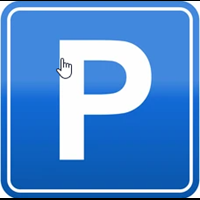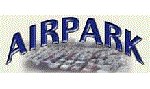 place
153-44 south conduit avenue

jamaica
USA
ny 11434 | Show on Map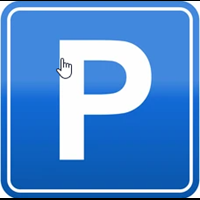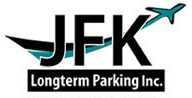 place
122-02 s. conduit ave

south ozone park
USA
ny 11420 | Show on Map
Car Parks at JFK Airport
| Name | Address | Opening Hours | On Airport Grounds | |
| --- | --- | --- | --- | --- |
| JFK International-Parking Lot | Jamaica, NY 11430, United States | - | close | |
| Passenger Pick-Up D | Jamaica, NY 11430, United States | - | done | |
| JFK International Short Term-Garage | Jamaica, NY 11430, United States | - | done | |
| Delta Parking Lot 22a | Jamaica, NY 11430, United States | - | close | |
| Jfk International Airport - Short-Term Yellow Garage | JFK Access Rd, Jamaica, NY 11430, United States | Mon-Sun: 00:00 - 24:00 | done | |
| Department of Motor Vehicles DMV Parking | 168-35 Rockaway Blvd, Jamaica, NY 11434, United States | - | close | |
| Roasedale Parking | 15057 183rd St, Springfield Gardens, NY 11413, United States | - | close | |
| JFK Travel Plaza - Par | Rockaway Blvd, Springfield Gardens, NY 11413, United States | - | close | |
| Propark America | 168-35 Rockaway Blvd, Jamaica, NY 11434, United States | Mon-Wed, Fri: 07:00 - 18:00 Thu: 07:00 - 19:00 | close | |
| JFK Int'l-Orange Parking | Jamaica, NY 11430, United States | - | done | |
| JFK Intl-Parking Garage | Jamaica, NY 11430, United States | Mon-Sun: 00:00 - 24:00 | close | |
| JFK International Airport-Blue Parking | Jamaica, NY 11430, United States | - | done | |
| JFK Int'l-Green Parking | Jamaica, NY 11430, United States | - | done | |
| JFK Int'l-Yellow Parking | Jamaica, NY 11430, United States | - | done | |
| JFK International Airport Terminal 7 Parking | Jamaica, NY 11430, United States | Mon-Sun: 00:00 - 24:00 | done | |
| JFK International Airport - Short-Term Green Garage | Jamaica, NY 11430, United States | - | done | |
| Rider Parking System | 15079 183rd St, Springfield Gardens, NY 11413, United States | - | close | |
| Jfk International Airport - Short-Term Blue Garage | JFK Access Rd, Jamaica, NY 11430, United States | Mon-Sun: 00:00 - 24:00 | done | |
| JFK Airport Passenger Service | Perimeter Rd, Jamaica, NY 11430, United States | - | done | |
| SP+ Parking | 168-35 Rockaway Blvd, Jamaica, NY 11434, United States | Mon-Fri: 06:00 - 18:00 | close | |
Map of Car Parks at JFK Airport Frequently Asked Questions - JFK Airport Parking