Bus Transfers To and From JFK Airport



Buses from JFK International Airport with Bus Routes and Times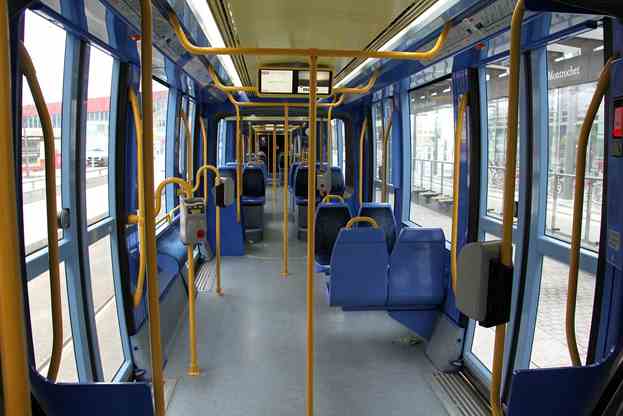 John F. Kennedy International Airport Buses are initiated by the Port Authority to provide additional convenience to its customers. Those who are travelling alone and have light luggage may consider this form of transportation more economical, especially if they do not have a very tight schedule to meet. There are many bus companies that are offering their services like the New York Airport Express Service Bus and the MTA buses. You just need to be aware of their schedule trips and fares for you to prepare in advance.
Passengers who will be coming from JFK Airport and wish to go to areas near Kew Gardens and vice versa may take the Q10 Bus. It has limited stop over including Kew Gardens 80 Rd, the Ozone Park Lefferts Blvd., or 101 Av., S Ozone Park Lefferts Blvd., or Rockaway Blvd., S Ozone Park 130 St. or 150 Av., and Terminal 5 of the JFK Airport. The local bus fare is $2.75 and a discounted price of only $1.00 for senior citizens and the handicapped; however, those who wish to ride on an Express Bus will be charged $5.00 and $2.50 for the senior citizens and the disabled. Those who wish to save more are advised to purchase a 7-Day or 30-Day Unlimited Ride MetroCard and this will be accepted in all MTA Buses except for the express buses. Those who do not wish to consider this option are still free to choose the exact coin fare system and ride the scheduled buses servicing JFK and New York City.
Passenger coming from JFK Airport but wish to go to Jamaica may take the Q3 Bus. It regularly makes stops over at The Jamaica 165 St. Bus Terminal, the Jamaica 179 St., Subway Station, the Linden Blvd., or the St. Albans Farmers Blvd., Springfield Gardens, and Terminal 5 of the JFK Airport. It follows the same payment scheme and similar discounted fare for those who are aged 65 years and above or those with qualifying disabilities. You will be granted these privileges including the Reduced-Fare Metro Card or the Medicare Card, except during the peak-hour express of the buses. Make sure you show your identification cards to be granted this privilege. It is also providing free transfer to other buses as long as you ask for a free magnetic strip transfer because this will be used on your ride to another local bus. Some also considers buying the Pay-Per-Ride MetroCard because it gives them one free transfer if the transfer was completed within two hours after it has been paid. These are additional add-ons that is very beneficial for travelers who wish to save more on their transportation expense during their stay in the city.
Passengers who will be coming from the Bedford-Stuyvesant area and going to JFK Airport may take the B15 Bus. It will make its stop over at the Bedford-Stuyvesant Broadway, The Spring Creek Brooklyn General Mail Facility, the Ocean Hill St. Johns Pl, the Brownsville Hegeman Av., the E New York New Lots Avenue, and the Terminal 4 of JFK Airport. The same rules will be applied on these buses as all is regulated by one particular department of the city. In any case, passengers may also wish to take ride on the New York Airport Express Service Bus for faster ride towards the airport; however, the fare that must be paid is $15.00. It makes stops only at the JFK Airport, the Grand Central, The Port Authority, and the Penn Station. This bus service is preferred by many because it gives them better assurance that they will not be delayed with the JFK Flight scheduled. Moreover, it is cheaper than the taxicab rate. It is ideal for someone travelling with a light luggage because even if you need to take a few minutes of walk, it would not be that inconvenient.
There are other bus companies that are offering their services in New York City. They may not directly lead you the JFK Terminal 4 Area, but it helps to know the locations and the fare they will request from you in case you consider them as your form of transportation. The Appex Bus, Today's Bus, and Eastern Travel are all traveling from F to E. Broadway, a regular destination for those traveling from NYC to Washington D.C. and vice versa. All three bus companies share similar rates of $20.00 for one-way tickets and $35.00 for round trip tickets. Those who wish to go to A or E to 34th St. may choose Premium Bus, Vamoose Bus, and Bolt Bus. The rate is similar to the ones mentioned above.
Passengers who will be traveling from Philadelphia, PA to NYC and vice versa may take the Apex Bus, Universe, or Today's Bus and pay a $12.00 fee for one-way ticket and $20.00 for round trip tickets. Megabus, Vamoose, and Bolt Bus will be requesting a fee of $12.00 for each way and drop them off at A or E to 34th St. Those who will be coming from Boston may take Fung wah Bus and pay a $15.00 fee each way and they will be dropped at 139 Canal Street. Those who wish to be dropped off at Penn Station may ride the Megabus and pay $17.00 while those who wish to be dropped off at 34th St. may ride the BoltBus and pay $17.50 bus fare.
You will never worry about your ground transportation to and from JFK International Airport. The administration is very well aware of the increasing demand for these. It is making sure their customers are experiencing very little inconvenience in terms of these services. They have posted numerous signs that will guide passengers arriving at the airport on where the bus terminals are located. In case they happen to feel at lost, they can easily request assistance from the personnel of the airport. They are sure to be well taken care of by the JFK Airport to guarantee that their stay will be as comfortable as possible.
6 Transfer Route(s) to and from JFK Airport
Which Bus services/routes have stops at JFK Airport?
Jamaica - JFK Airport
Bus Service Operated By MTA New York City Transit
via Farmers Blvd / Hillside Av
JFK AIRPORT via FARMERS BL
JAMAICA 179 ST STATION 165 ST TERMINAL
Jamaica - Sutphin Blvd - Jfk Cargo Area
Bus Service Operated By MTA Bus Company
Via Sutphin Blvd / Rockaway Blvd
Where are the Bus Stops at JFK Airport?
| | Bus Stop Name | Latitude | Longitude | View on Map |
| --- | --- | --- | --- | --- |
| directions_bus | EASTERN RD/BLDG 77 HALMAR | 40.652639 | -73.76537 | View |
| directions_bus | N BOUNDARY RD/BLDG 250 POST OFFICE | 40.656654 | -73.77053 | View |
| directions_bus | N BOUNDARY RD/FARMERS BL | 40.658737 | -73.774433 | View |
| directions_bus | N BOUNDARY RD/OLD ROCKAWAY BL | 40.657251 | -73.771957 | View |
| directions_bus | N BOUNDRY R/CHINA CARGO AIRLINE | 40.659403 | -73.775152 | View |
| directions_bus | N BOUNDRY R/FEDERAL EXPRESS | 40.662902 | -73.784883 | View |
| directions_bus | N BOUNDRY R/HALMAR CO | 40.660667 | -73.778684 | View |
| directions_bus | N BOUNDRY R/KOREAN AIRLINE | 40.661641 | -73.790128 | View |
| directions_bus | N BOUNDRY R/N HANGER RD | 40.66037 | -73.778685 | View |
| directions_bus | S VAN WYCK SERVICE RD/BLDG 14 | 40.652513 | -73.806958 | View |
| directions_bus | S VAN WYCK SERVICE RD/BLDG 23 | 40.64943 | -73.804762 | View |
| directions_bus | S VAN WYCK SERVICE RD/BLDG 90 | 40.644892 | -73.799723 | View |