JFK AIRPORT (JFK) INFORMATION
Origin
Airline
Flight no.
Scheduled
Est./Actual
Status
No flight arrivals were found at JFK Airport.
Destination
Airline
Flight no.
Scheduled
Est./Actual
Status
No flight departures were found at JFK Airport.
Car Hire at JFK Airport
UNBEATABLE VALUE CAR RENTAL
Free Amendments | Free Cancellations | No Card Fees




JFK Airport - All Information on John F. Kennedy International Airport (JFK) JFK Airport
Building 14, Jamaica, New York 11430, United States of America
phone +1 718 244 4444
phone+1 718 244-4335 (Lost + Found)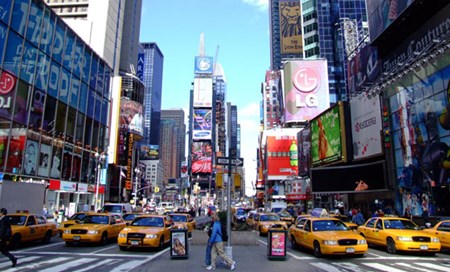 John F. Kennedy International Airport also known as JFK is located in Jamaica, Queens. It belongs to one of the top international air passenger gateway to the United States. It is also one of the leading freight gateway to the US based on the value of shipments. Furthermore, it serves as the home of the fourth-largest hub for Delta Air Lines, Jet Blue Airways, and the major secondary hub of American Airlines. It is being operated by the Port Authority of New York and New Jersey, the same management that supervises three major airports operating in the New York metropolitan area including LaGuardia, Newark Liberty International, and Teterboro.
JKF airport has an array of features that qualifies it as a modern and reliable airport system. It has runways or taxiways that totals nine miles in length. All of these have centerline, taxiway exit lighting, and high-intensity runway edge lighting that are grooved for the improvement of the skid resistance while minimizing hydroplaning. It brags of the very first arrestor bed in the world, a 500-foot by 150-foot aircraft arrestor bed, which is installed at the end of Runway 4R. It also offers over 18,000 parking spaces for the convenience of its passengers. These are scattered in strategic places including the Central Terminal Area, the multi-level parking garages, the long-term parking section, and the cell phone lot. It has a 321-foot tower that opened in the year 1994, which state-of-the-art communications, wind-shear alert systems, and radar that are very critical in the airline communication process.
John F. Kennedy International Airport has 7 operating airline terminals that are surrounded by the dual ring of peripheral taxiways. Serving its terminal are more than 125 aircraft gates, which is fully equipped with a central heating and air conditioning plant that makes all the airport processes very convenient. Moreover, it also has its own air train, which opened in the year 2003 and is connecting JFK with the Long Island Rail Road, as well as the New York City subway and bus lines. The air train gives additional conveniences to passengers because it provides fast and free connections to public ground transportation, terminals, hotel shuttle areas, rental car facilities, and parking lots.
The history of JFK dates back to April 1942. NY City started placing hydraulic fill in the marshy tidelands of Idlewind Golf Course. The initial plan for the airport was just a modes 1,000-acre terminal, but when it was completed, the size of the then called Idlewild was five times bigger. On July 1948, the commercial flights began operation. After five years, the airport was rededicated and was named John F. Kennedy International Airport. In the year 2010, it was recorded that over 5.3 million passengers used this service and with the additional improvements initiated by the management like expanded closed-circuit televisions; digital signage, track, switch, and third-rail heaters used during the occurrence of cold weather; and digital audio recording system used for the monitoring of the critical communications in real time. At present, this airport caters over 80 airlines and is one of the proven leaders in international gateway.
Total investment made in JFK reached $150 million, but the Port Authority has invested another $6.1 billion with the airport. It contributes $31 billion to the economic activity of NYC and NJ regions. It generates 233,000 and approximately $11.3 billion in salaries and wages. At present, there are close to 35,000 people who are working at the airport. The actual size of the airport is 4,930 acres, which includes the 880 acres of the Central Terminal Area and the 30 miles of airport roadway. It maintained its position in the world as one of its leading international air cargo centers with two-cargo facilities equivalent to 430,000 square feet of warehouse and office space that has the latest cargo-facility design. It has over an approximated square feet equivalent to a million utilized for its office and warehouse spaces that are dedicated for the needs of freight forwarder, broker, and container freight station operators that transact variety of businesses within the New Jersey and New York region.
Just like other airports all over the world, John F. Kennedy has strict implementation rules applied to guarantee safe and secure travel experience of the passengers. Thus, the management gives first hand information on the do's and do not's upon arrival at the airport. This includes packing your luggage in layers so it will easily be scanned by the system. Prepare your boarding pass and ID, take off the outer garments and shoes for additional security measures, and loosen any metal objects you may carry-on. Bring prescription cards for all of your drugs and medications to avoid getting into any problems with security. Most importantly arrive on time at the airport so your travel plans won't be delayed in any manner.
The airport administration is also offering online convenience to its passengers through several types of posted alerts like the PATH Alerts, the Bridge & Tunnel Alerts, the Bus Terminal Alerts, and the Airport Info-Alerts. PATH Alerts provides your delay information and other types of service changes. You will see these signs in obvious places for you to easily customize your alerts. Bridge and tunnel alerts are important for passengers of JFK because this gives them an overview on any repair or delays that may be occurring on the George Washington Bridge, the Lincoln Tunnel, the Holland Tunnel, Goethals Bridge, Outerbridge Crossing, and Bayonne Bridge. As a result, the passengers experience lesser inconvenience with their ground travel experience. Bus Terminal Alerts are also important because it gives passengers updates on certain events and incidents that may have occurred at the Port Authority of the Bus Terminal while the Airport Info-Alerts gives update on any weather delays, air train service interruptions, and parking lot capacity. The administration is taking all of these initiatives so passengers will never be at lost upon arriving at the airport.
Arrivals, Departures and Airlines at JFK Airport
JFK is one of the airports you will love catering to your needs. It never fails to give excellent service and assistance to its passengers. It has a commitment to unending customer satisfaction and executes these in a very timely manner. As a result, there are numerous car rental companies at JFK Airport, along with buses, taxis and train connections to make your journey to and from the airport as easy as possible. Be familiar with the many features and facilities of this airport and take time to visit their official website for additional information before you proceed on your air travel destination.
The Airport IATA 3 Letter code for New York John F Kennedy Airport is JFK. The GPS location is – 40.63333, -73.78333 which you can enter into your Smartphone/I phone to enable you to find your way.
Parking at JFK Airport
See options for parking services at JFK Airport.
Hotels near JFK Airport
There are a number of hotels to suit all budgets and requirements at or near JFK Airport.
Additional Services and Amenities at JFK Airport
At JFK Airport you will find the usual array of bars and restaurants, airport lounges and shops.
Things to do in New York City
There are a number of activities to suit all ages and interests in the region - see a selection of tourist activities in New York City, USA.
Useful Information about JFK Airport